Chats
Chewing the Fat:
Shell
This week we chat to Gagandeep Singh, Global Marketing Manager at Shell, about the challenges of creating relevant local market campaigns, brand guidelines, and finding a global local agency, when you're part of a huge global brand like Shell 
Can you talk about some of the work that Greenwich Design has done with Shell Brands International (SBI) on the Shell Naming Policy and how the master brand works with any sub-brands?
Greenwich Design has worked with Shell for many years and their longevity adds a lot of value on projects like this. They truly understand the brand and that's extremely important. Shell is one of the most valued brands globally. As a brand manager, I'm the custodian of the brand – the brand imagery and what the brand stands for. Brand managers change and don't always know the nitty gritty of the SBI brand guidelines or the brand strategy because it keeps evolving, so Greenwich provides a very good link. Because they have a good working relationship with SBI, I know that 99% of the time, any proposal coming from Greenwich is already aligned and approved, as per the brand guidelines. That means I don't have to do the extra work, even though SBI is my internal stakeholder. Greenwich works as an internal partner, and that's what I really value about them.
Shell sells in over 100 countries, so while Europe and the US are our core markets, how the brand is seen in emerging markets like India, China, Indonesia is moving fast. There are lots of requests coming from these markets, and we have to adapt to their needs while adhering to overall global policies. Again, Greenwich's understanding of the business, the Shell guidelines and Shell processes, but also their flexibility and understanding of the expectations of these emerging markets, really helps. Greenwich have visited markets like China multiple times to help us to deliver projects, and I think that kind of integrated approach really drives value.
Greenwich Design produces a lot of 'behind the scenes' toolkits, for example the Rimula print guidelines. How important is this and how does it help the local markets stick to the brand guidelines?
It's very important. I've been a local marketer, and there's always a bit of healthy tension between global and local markets around the brand guidelines. Are they relevant for my market? Is it going to work for my consumer? Those guidelines provide handrails, and without them, it's more difficult to have conversations, because every market thinks they are unique, but we need to keep them under the brand umbrella.
The guidelines help our internal stakeholders too, including our supply chain, our brand teams, our comms teams – it ensures everyone is on the same page. Importantly, Greenwich collaborates with key markets to come up with the guidelines, so the projects are not just top down. Greenwich helps us to engage with markets and take feedback. With the Rimula re-image project for example, we changed the entire Rimula branding, including the brand colours, the brand identity, the sub brands, the label design – all of that went through a global change. Greenwich Design had a lot of input in terms of research, and the best way of presenting the insight coming from the markets. They helped with how we integrated that research, how we adapted it into the label design, for example. Greenwich added a lot of value, and it was one of our biggest and very successful projects.
Greenwich also worked with us on the package design when we wanted to move to a more premium packaging. We have different plants all over the world, so the requirements of the supply chain are really important. Our packs don't always look the same, as much as we want them to, so Greenwich Design's understanding of dye lines, the slight design template changes, how to adapt across platforms and across markets, is also very beneficial. As a brand guy, it's very difficult for me to house that repository, but you can completely trust Greenwich Design. I have such trust in Greenwich Design – and it's not just me – I've worked with them for last eight years and there's never a time where Greenwich goes wrong with anything. That's really valuable as a customer. If something's not compliant, they will tell you that. Or they will say, there's a little deviation, but we think we can help you get an approval for it. They'll be very clear on what's in the guidelines and what's not, and what will be allowed by SBI.
"Greenwich are truly a global, local agency. They are global, but they work so closely with you that it feels like your local agency."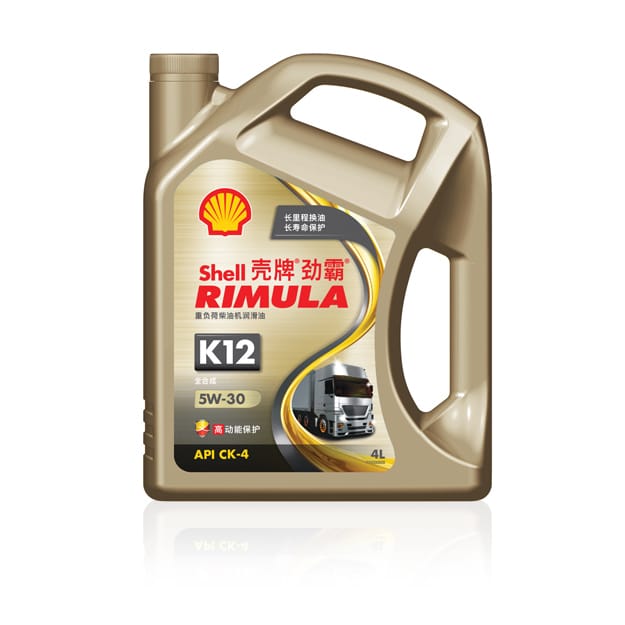 One of the challenges is connecting with your customers in different ways. What are the most memorable concepts Greenwich Design has created?
The launch of the K series in China was a critical project for us. We had already launched in Europe and the US, but when we decided to launch in China, they were not happy with the global artwork that had been developed. We really wanted to stay brand compliant, and yet meet the needs of the rapidly changing Chinese market. Visual identity was more important than what was written on the label, so we needed big numbers and bright colours to make it work. Greenwich Design worked with us going back and forth with the China team, and working hand in hand with us to explore various options, yet still maintaining brand compliance.
That's the biggest challenge as a brand manager, and that's where Greenwich adds value. I don't know how they do it, but they are able to bring in creativity and yet keep within Shell compliance. That's not easy, as the expectations of the emerging markets are very different. They understood what the customer was looking for, and drilled down to work with the local market, work with me and SBI in parallel, to see what the possibilities were.
Greenwich also helped with naming conventions. We simplified the name from Rimula R Series API CK4 spec to simply the Rimula K series. Greenwich evolved the original design, bringing in colours and differentiation, aligning with the China team so that the local market felt that they had been heard and enough routes had been explored. We researched three of the options further and came up with a winning idea. The colours are very different – not colours we had used before. Greenwich spent a long time checking those colours and physically going to the printers in two different cities in China to make sure it was right.
That and the Rimula re-image have been the most successful projects that I've worked on in the last five years. Whenever I go to China or meet customers or old colleagues, it remains one of the flagship projects, and the flagship product. The volumes the business has delivered have been far beyond our expectations and, of course, creating the label and the brand is an integral part of that. My test of a successful project is that, so far, nobody has come back and said let's change it! From my experience, every 6-12 months, a new brand manager comes in and says, "Oh, let's do it differently," but it's still there, and they're building on the range. And it's one of the biggest drivers of the China growth today, so we owe big thanks to Greenwich for how they helped us to deliver that.

Finally, you've worked with Greenwich Design for a number of years now; can you give me a testimonial that sums up what you enjoy most about working with the team?
Having come from a local market myself, when you start working with global agencies, you have different expectations of turnaround times, flexibility and trust – do they know my business? For me, Greenwich are truly a global, local agency. They are global, but they work so efficiently and so closely with you that it feels like your local agency. That's a great testimony to them and I haven't come across any other agency in my career that can do that.
Sometimes local markets will start their own development and I encourage them to use Greenwich for consistency. There's often an expectation that if they give it to a global agency, it will take 15 days for the work to come back, whereas a local agency can return it in three days. With Greenwich, it comes back in two days, but importantly, the quality of work is also there. That's what has built the trust and Greenwich's reputation – being a global agency that works like local.
Another great benefit, having worked with the team for about eight years, is that you can count on them to give you constructive feedback. It's not just me as the client telling them what to do; it's been very collaborative. Sometimes I'll give them feedback and they'll push back saying "we don't think this will work" or "we don't believe what you're asking us to do is the correct thing". I think that's why the relationship has lasted, because they are truly seen as someone who's added value over the years. I can go to any agency and get a label created. It's not about that – it's about having that engagement and that understanding on both sides. That's what brings value and that's really what I admire.