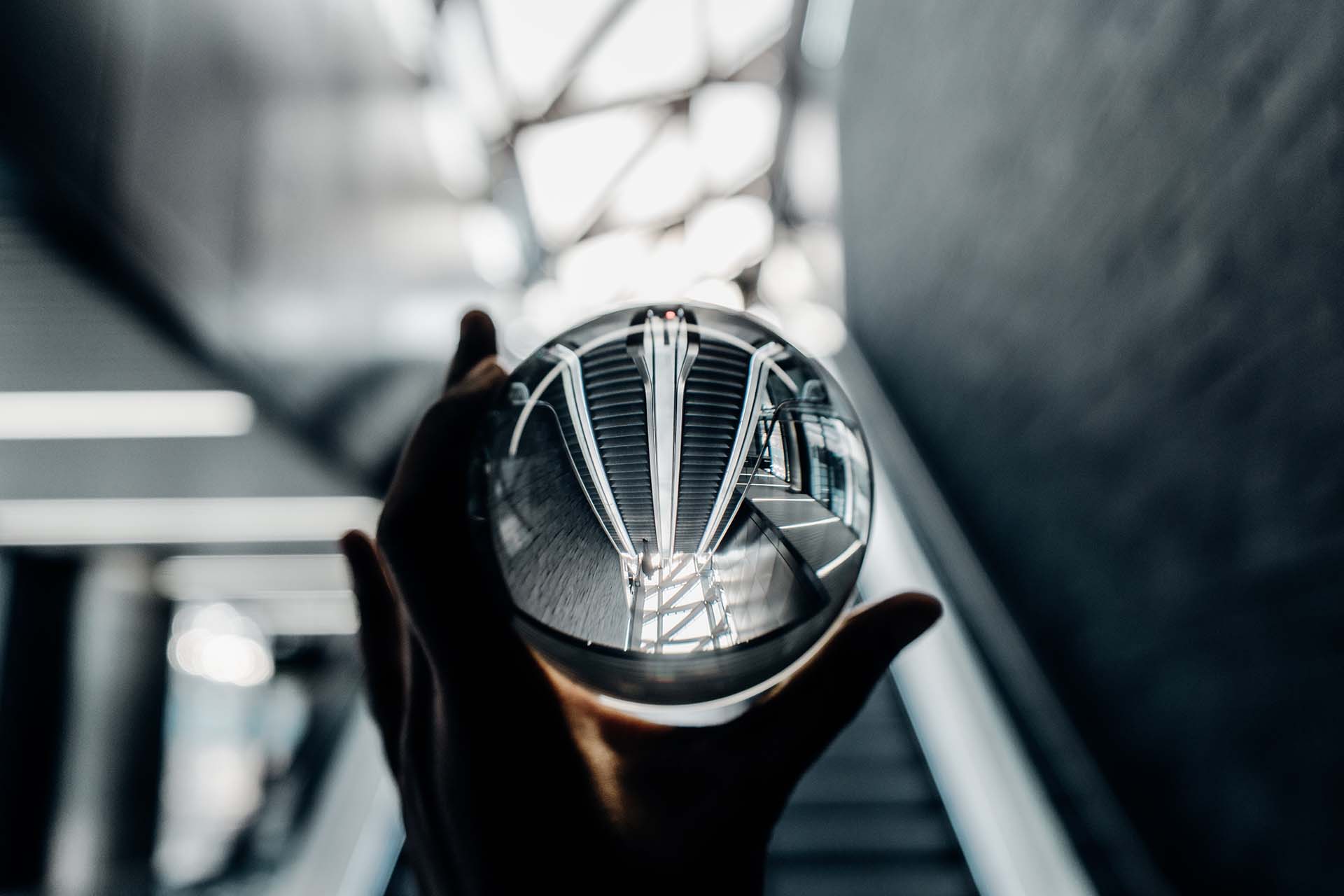 Digital
7 things to consider when
creating an e-commerce site
These days, we take online shopping for granted, but there's a lot of planning that goes on behind the scenes to ensure that consumers enjoy a smooth shopping experience. If you're thinking about developing an e-commerce site, here are the key elements you'll need to take into account.
1. Scale: future-proof your e-commerce site
The scale of your business – both now and in the future – is probably the most important thing to consider before creating an e-commerce site. If you're launching your business with just a couple of products, think about whether you're likely to add to your range in a few months' time. Designing a layout to sell 20 products is very different to three, so it's worth thinking about your short-, medium- and long-term business goals upfront and planning your site with any growth in mind. If you don't plan for every eventuality, you're likely to run into design problems later on, and may find yourself spending time and money to get it right.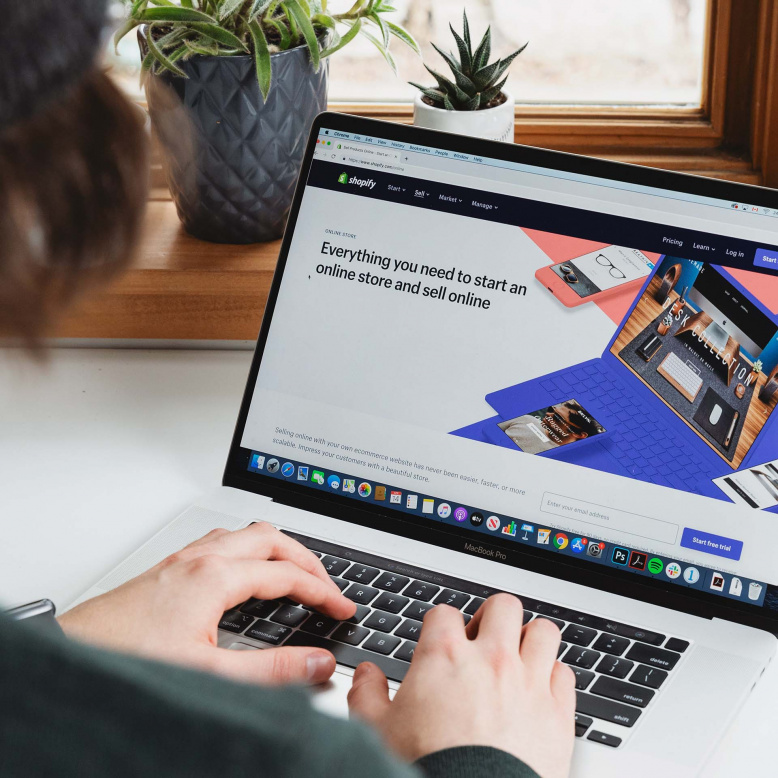 2. Invest in wireframes to map out your customer journey
Mapping the site out with wireframes is essential to ensure you have all the right elements in place to provide the optimum customer journey. Every page should have a strong Call to Action (CTA), including the Home Page. If someone only reads the top section of your site, have you made it easy enough for them to click through to find out more information or even go straight to buying the product?
The wireframe process allows you to check where it makes sense to add a CTA so that you don't miss out on any opportunities. It also gives you a sense of whether the CTA buttons are prominent enough, or too shouty. Skimping on this part of the planning process may save you money in the short-term, but it's fundamental to getting the customer journey right. If your site doesn't have the right CTAs, chances are you're missing out on potential sales. Once the site's live, you can refine the CTAs if you notice somebody's not clicking on something – it's better to have too many than not enough.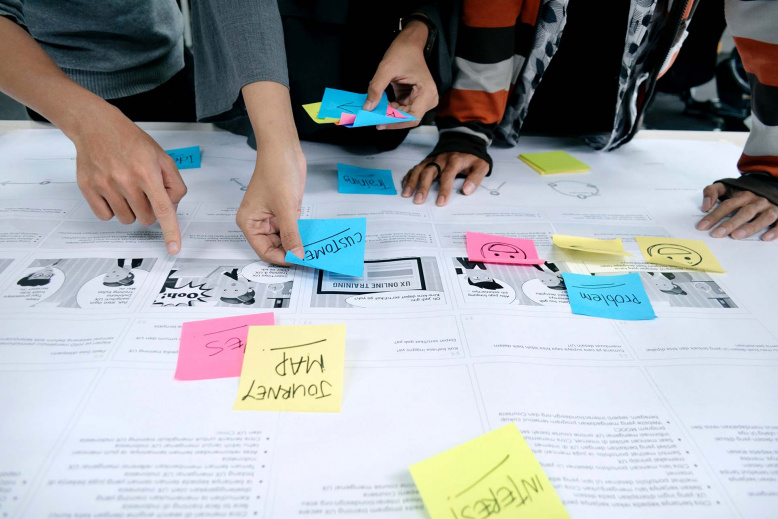 3. e-commerce site design versus functionality
The digital and design teams often joke amongst ourselves about whether design or functionality is more important, but the truth is they need to work hand-in-hand. Of course, the site has to look good, but functionality is an essential part of the route to purchase.
It also depends on the product you're selling. For a food supplement like Aguulp, for example, each product page is self-explanatory; the bright contemporary design is reflective of the brand and the route to purchase is very direct.
With a more expensive, longer-term investment, there will likely be a lot more information to communicate. The site we created for Junior Jones luxury prams is a good example of something more experiential. Our creative team designed the pages with large, striking images and plenty of information about each product to guide customers through their purchase decision.
Ultimately, a strong design will always capture people's attention, but there's no point in having a beautiful website if it's clunky to use. Likewise, if a website's super-fast and works flawlessly, but looks horrible, your customers may not stay on there long enough to actually buy!
4. What platform will your sales come from?
The next thing is understanding where most of your sales will be coming from – desktop or mobile purchases – and how that will affect your checkout process. Payment gateways such as PayPal or Stripe work well across both platforms, but client experience has shown that consumers have more confidence in PayPal because of its brand name and reputation.
If you know your consumers are purchasing through their phone, Apple Pay, is a great option. It's dramatically improved the buying experience because all the customer details are stored, so they can bypass the checkout process completely. This allows for a seamless consumer experience, unlike systems such as Worldpay, which take you out of the site you're visiting to another window. This interruption feels clunky, and there's a danger of losing your customer during the payment process.
Don't forget that all payment gateways charge a fee or take a commission per sale, so it's worth spending some time working out what will be most cost-effective for your business in the long term.
"Ultimately, a strong design will always capture people's attention, but there's no point in having a beautiful e-commerce site if it's clunky to use."
5. If you build it, will they come?
So, your e-commerce site is live but where are your customers? Clients often assume that once they have a website, the audience will automatically appear. However, it takes some time to build history and authority in your URL to allow it to rank in Google search. If you're competing with a brand that's been around for years, you'll need to think about how to market your website. If you have a strong social media following, you can galvanise them to drive people to your website. It's also worth investing in a digital advertising campaign. There are also lots of CRM systems that we can integrate into the e-commerce site, for example, if you wanted to sell on Amazon, but this all needs to be planned into the initial build.
6. Reviews are everything
No matter what you're selling, chances are any new customer will look at the reviews of your product before they buy. If you're a new brand or start up, you'll need to build a bank of reviews quickly, and that's something else that must be built into the architecture of your website. There are plenty of CRM systems offering reviews – Yotpo, Feefo, Reviews.io, to name a few – as well as companies such as Amazon and Google, which have their own reviews system. So how do you decide? If you're willing to make an investment, Trustpilot is the way to go. It's one of the most well-known, and, because of its brand reputation, the one most consumers tend to have confidence in, so investing a little more in the beginning is likely to yield better long-term results.
"While we have experience building sites in both Shopify and WordPress, in our opinion, WordPress, integrating WooCommerce, is by far the best platform."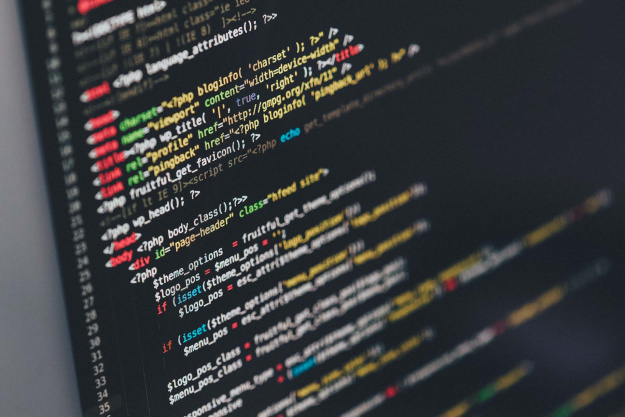 7. Think global as well as local
The final thing to think about is whether your business needs to be restricted to the country where you're initially selling your product. The beauty of an e-commerce site is you can now appeal to customers anywhere in the world, and, with the right planning, you can launch in multiple countries quite easily.
As long as you can have your product fulfilled either locally, or via a third-party company, it's possible to increase your business a hundredfold without having to do much extra work. A few of our clients who began in the UK have now rolled out to the US, Germany, France and Spain, and needed a site for each of those locations. If there's the potential for your business to do the same, our advice is to make sure you build your ecommerce site in WordPress.
While we have experience building sites in both Shopify and WordPress (the two biggest ecommerce site providers), in our opinion, WordPress, integrating WooCommerce, is by far the best platform. Shopify is great if you want a template to get set up quickly, but if you're a serious business and want the potential to easily launch in different countries, then WordPress is the way to go, for very little extra cost.
Those are our top tips for creating an e-commerce site. If it all sounds a bit overwhelming, get in touch and let's have a chat. We'd love to show you how quickly and easily we could have a beautifully designed, commercially effective e-commerce site up and running for your business.