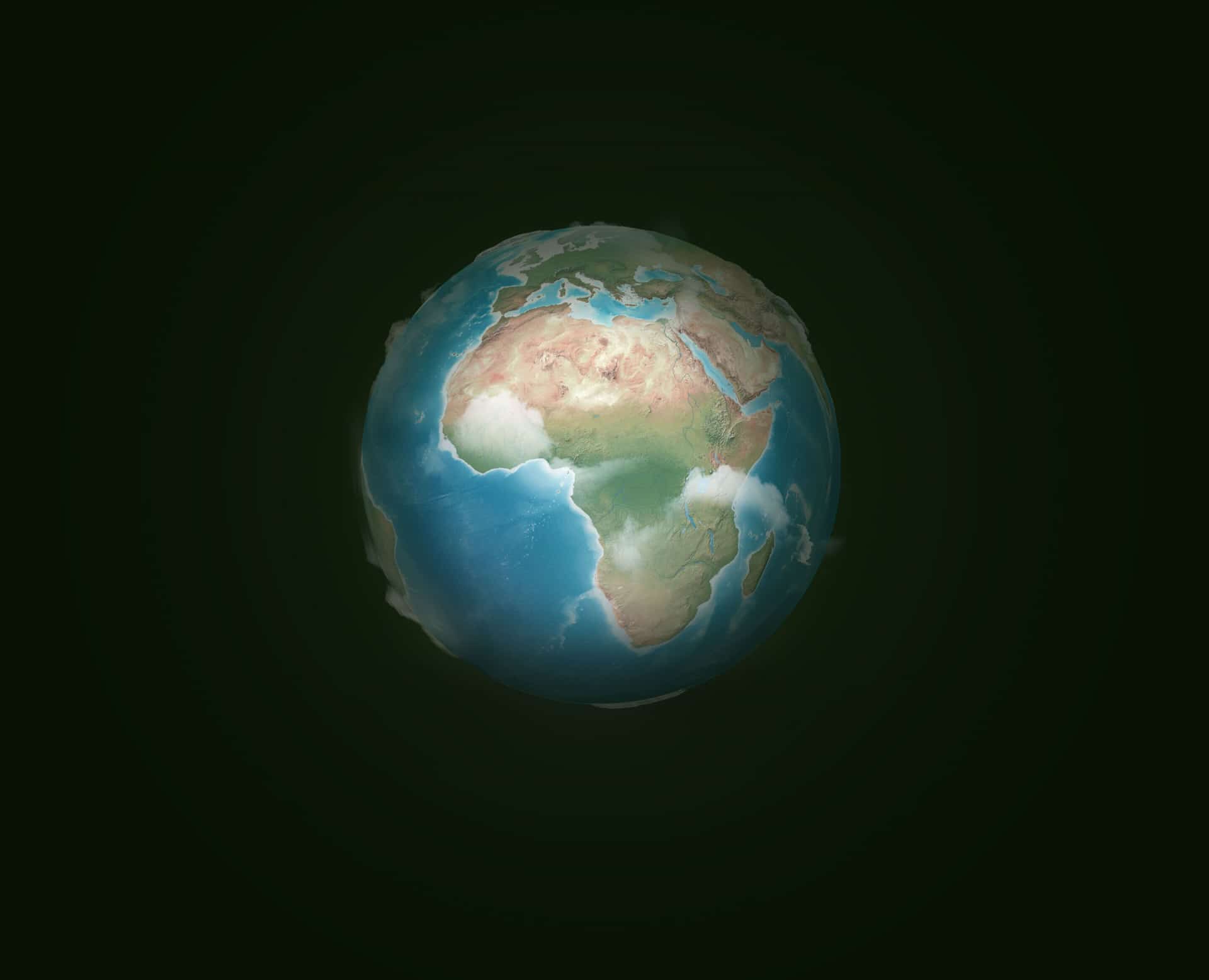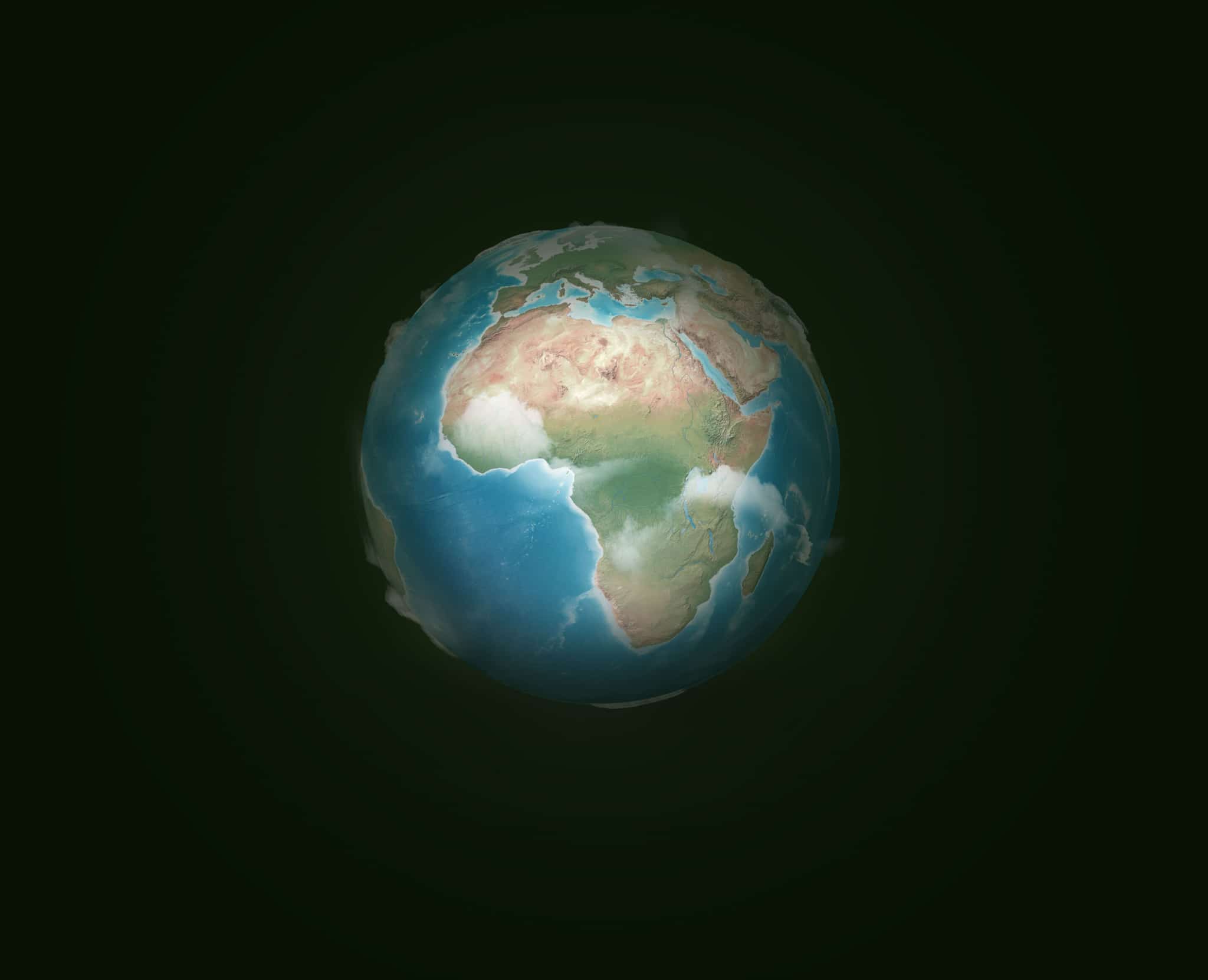 Chats
Chewing the Fat:
Forest Fund
Chewing the Fat...
This week we chat to Jamie A. Cowan, founder of Forest Fund, an initiative set up to protect the world's remaining forests by encouraging organisations to plant trees. If grown correctly, the trees can reduce atmospheric carbon and potentially make substantial profits for the business that contributes. It's a win-win!
What's Forest Fund all about then?
In the last couple of hundred years, humans have become very adept at chopping down trees and Forest Fund's overriding goal is to protect the remaining forests we have. We do that by speaking to businesses and encouraging them to plant and grow trees. Forest Fund provides a solution that enables the organisation to potentially make significant profits whilst also protecting the environment.
To build a more sustainable world, we need to use more timber as an alternative to concrete and steel, yet we need to avoid clear cutting our natural forests. Less than 1% of tropical timber available on the international market is farmed today and the problem with trees is they take rather a long time to grow! There's an old saying: 'The best time to grow a tree is 25 years ago, and the second-best time to plant a tree is today.' We must start acting now to have any chance of increasing timber production for the future. Forest Fund's job is to knock on company doors and speak to them about their own environmental footprints. We educate them on the need for using more sustainable sources of timber and help them to plant and farm teak trees for profit. We do this by introducing them to a UN approved reforestation project in Ghana.
Why Ghana?
If you want to use trees as a carbon reduction tool, you need to plant them where they grow the fastest. Ghana is in a 'Goldilocks zone' where the climate is just right for growing trees. It has two wet seasons and two dry seasons every year. When you count the rings in a cross-section of a tree trunk, the number of rings is widely believed to represent the age of the tree. What it actually represents is the number of wet and dry seasons. So, in Ghana, the tree will have two rings every year, enabling it to grow to a harvestable state faster than in other parts of the world, protecting the environment, sequestering carbon and benefiting the companies that get involved. 
"Our brief to Greenwich was to create branding that was capable of really appealing to the C-suite, whilst also reflecting our eco-credentials."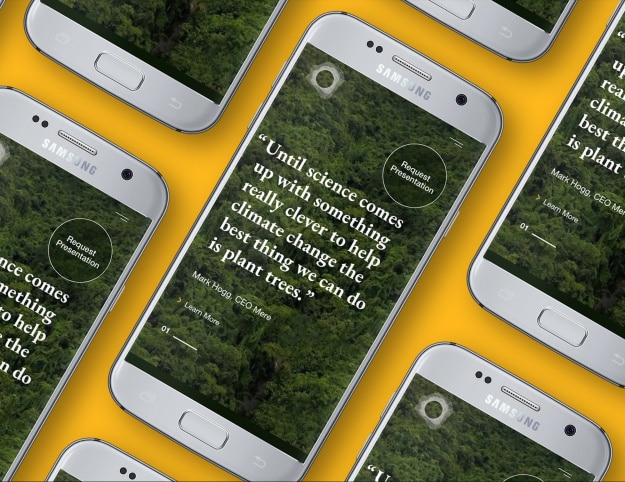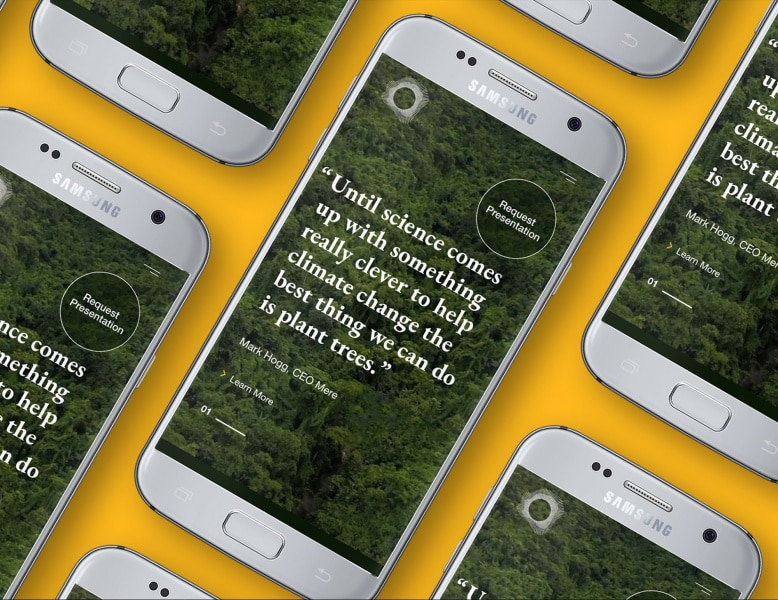 So how do the companies make money?
We grow teak, which is a very dense hardwood and a very valuable timber. It's well-traded across the world, so the trees that we're growing are designed to be chopped down and we make no apologies for that. By chopping them down and then using that timber, we are reducing atmospheric carbon at scale. The profits from the sale of timber go back to the company that planted the trees, so the CFOs are happy. The reforestation project also have an agreement with the UN, where they give back 10% of the profits to Ghana, the Forestry Commission and local infrastructure projects to ensure the local community has its share.
How do you make sure the Forest Fund brand stands out?
We wanted to differentiate ourselves from some of the organisations out there that are designed to plant trees on a smaller scale. There are also organisations that do large-scale tree-planting, but our communications needed to resonate with a very specific target audience – company owners; chairmen/chairwomen, business veterans, the C-suite. The visual identity had to have a look and feel that our audience would be comfortable interacting with. Our brief to Greenwich was to look at creative branding and a website that was capable of really appealing to that demographic, whilst also reflecting our eco credentials.
What inspired the creative look and feel of the Forest Fund brand identity?
I had some strong ideas and the team at Greenwich Design were really good at taking those specific narratives, and accurately and faithfully representing the ideas. When I was unsure or, or didn't know what I wanted, they came up with creative solutions and presented them in ways that challenged my preconceived ideas. As I mentioned, we plant in Ghana where there are two wet seasons and two dry seasons every year. The Forest Fund logo at the heart of the brand identity reflects the cross-section of a tree, with two rings representing our trees' growth to a harvestable state twice as fast – it's a lovely visualisation that captures our essence.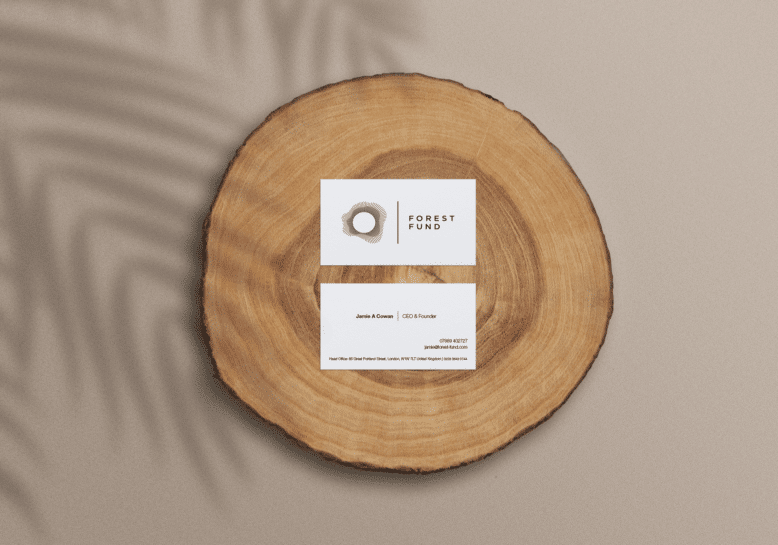 After a renewed focus on environmental issues during lockdown, how do we keep the momentum going?
Unfortunately, if you look at the statistics, the bounce back that we've gone through globally has produced even worse environmental pollution than before the lockdowns, so as much as we have seen small benefits, there has been significant degradation, certainly in the loss of trees. Even in 2020, we witnessed more tree loss and biodiversity loss than in the previous year. I'm hopeful that we can build upon the enthusiasm that has grown over the lockdowns and start to prioritise greener and more sustainable living. But the change needs to come from both individuals and businesses.
What can individuals do to help then? Should we be planting trees?
While Forest Fund is primarily built as a B2B organisation, we do deal with individuals as well, so we'd be more than happy to plant and grow on behalf of individuals should they wish. At present, the only proven technology for carbon reduction at scale is large-scale tree farming. So yes, we encourage all individuals to go out there and plant and grow trees. One thing that we would say, and strenuously, is that we do need to have the right tree in the right place at the right time. So, do a little bit of research before going out and guerrilla tree planting, or speak to us and we'd be happy to help!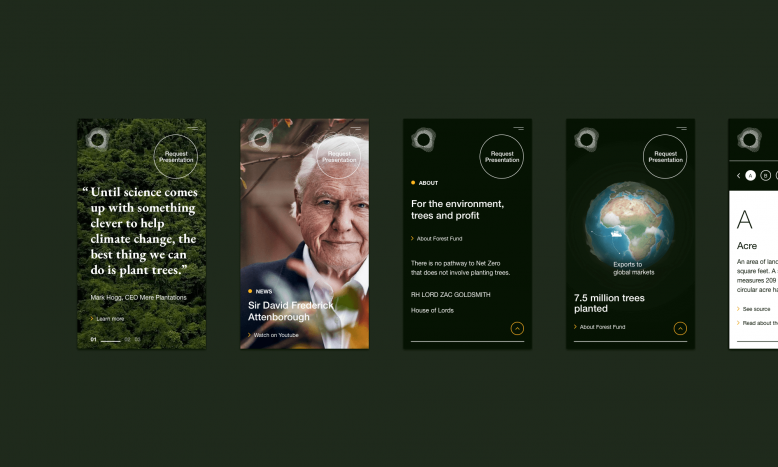 Finally, anything you want to say about the Greenwich Design team?
Working on a branding project like this is a lengthy process, so the people are really important. It's not only about having the ability to create a fantastic visual identity or develop a brilliant website; you've also got to factor in that you'll be interacting with these people daily for a significant period of time. The Greenwich team are a really nice bunch, and talented at the same time. They're all genuinely interested, and everybody I've met has been professional, friendly and a real pleasure to work with.
Thanks, Jamie, Forest Fund is a fantastic project and we loved working with you to bring the brand to life!
To see the work we did for Forest Fund, check out the case study and visit the Forest Fund website.