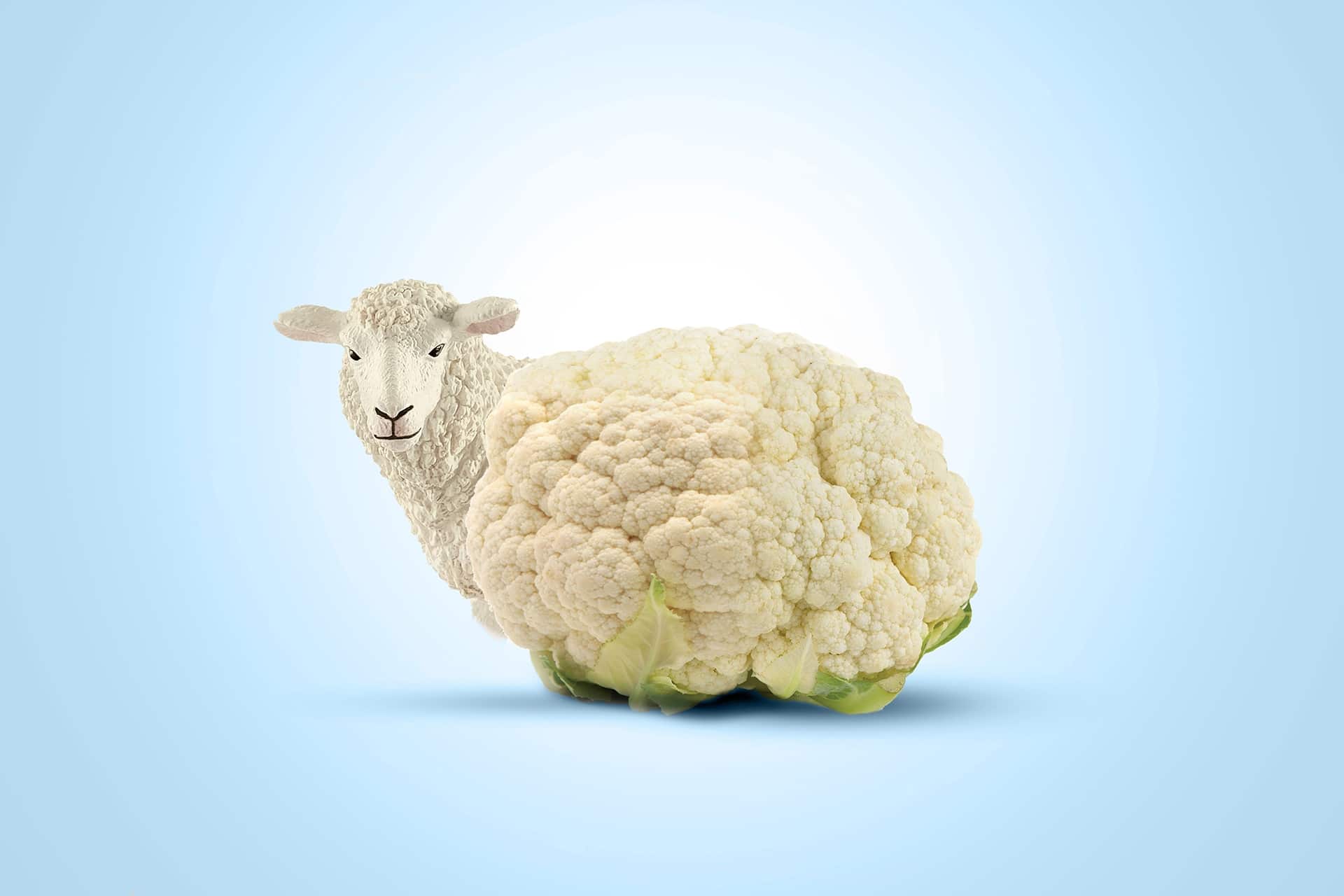 Thoughts
Can better packs turn Veganuary into a lifestyle choice?
Veganuary ended on a high last week with more than 250,000 people officially pledging to consume only plant-based foods for the month of January. Supermarkets and FMCG brands are clearly responding to the growing demand for meat alternatives expanding their vegan ranges in the hope that the hype about 2019 being the year of the vegan rings true. But just like 'Dry January', there's a danger that Veganuary is a short-term fad for most of the nation.
Is it possible, then, for marketers – and in particular, package designers – to persuade the average meat-loving Brit to incorporate healthier plant-based options into their diet all year long? On the one hand, there's a real opportunity with people like me who, 20 years ago may have eaten meat every day, but are now looking to reduce (not give up!) our intake as part of a healthier lifestyle. The problem is that many of us still equate vegetarian / vegan fare with brands like Quorn and Linda McCartney, which come across as bland and boring – leading us to believe that that's what they taste like too.
It was my daughter, Kate, who brought my attention to a new breed of vegan brands whose packaging is really different. Instead of the healthy looking green and white branding we've come to associate with veggie-based foods, brands like Oumph! are going for the opposite. Oumph's striking black packaging, shouts out the tag line "Epic Veggie Eating" in a stylised white font; the imagery is bold, meaty and it looks delicious! Likewise, Beyond Meat's packaging steers clear of the safe green and white combo and instead features deep red packaging; it has no qualms about calling its meat substitute product 'beefy' despite being plant-based, and even has a cow as part of the design, albeit a green cow.
I started to ponder the ethics behind these packaging designs – is it right to make vegan products look like meat? When I asked Kate whether, as a vegan, she thought such blatantly meaty packaging was morally questionable, she surprised me by saying said no, not at all. Her opinion was that it was very clear what ingredients were being used and no one was being fooled into eating something they didn't want to. As a designer, I'd say the same is true for any packaging; it's up to us to make sure the right clues are there to tell the customer that a product is vegan or vegetarian. As long as it does that clearly, why not have some fun with the brand?
Of the big four supermarkets' own vegan products, Tesco's Wicked Kitchen is the only range that really pushes the boundaries. Its name has personality; its packaging is vibrant, bold, edgy, and the carving knife dominating the design suggests a tongue-in-cheek nod to meat. It is clearly designed to appeal to a more mainstream audience. Sainsbury's Love Your Veg range with its inoffensive blue-green colour (not far off the blue-grey of M&S's Plant Kitchen range), I found uninspiring. Morrisons' purple and green Taste range suggests they are positioning their vegan food as premium; and Asda is tapping into the rudimentary organic farm-foods style. Looking beyond Veganuary, which of these brands is strong enough to engage the growing flexitarians who are willing to incorporate some vegetarian and vegan eating into their weekly diet – as a lifestyle (rather than purely ethical) choice? I'm betting that Tesco's has the best chance for success.
M&S conveniently released its new vegan range in time for Veganuary and while personally, I think the packaging is underwhelming, the marketing and tone of voice for the range has been interesting. Rather than suggesting it as the healthy option, they have been unashamedly calling it 'dirty' food, emphasising that vegan doesn't have to equal boring. Presumably the thought process behind the M&S's campaign is that you can take part in at Veganuary and still enjoy tempting comfort food like Cashew Mac and Cheese or Cauliflower Popcorn. And, if it really tastes good, you'll continue to buy it as a weekly treat, long after January has ended. But for me, the packaging lets it down – the product has to look good for me to pick it up in the first place!
Striking packaging design is essential if brands want to encourage us to try more plant-based options. These days most people know that eating meat daily isn't good for us or for the planet, but as a nation we've been carnivores for centuries; it's unrealistic to think that we'll stop eating meat overnight. Ironically, I believe the only way to get us to eat more veggie-based fare is to create brands, packaging and marketing campaigns that are designed specifically to appeal to the meat eater in us!